---
About Us
We've come a long way ...
Starting life in 2003 as Gravesend Taekwon-do, we specialise in teaching the Korean martial art Taekwon-do to adults and children from the age of seven, with a more child centred programme aimed for children as young as four. Since our inception we quickly became known as one of the premier martial arts schools in the area, with a reputation of teaching technical skills to a high standard.
In 2004 we affiliated to the Professional Unification of Martial Arts (and by association the International Taekwon-do Federation, the body responsible for Taekwon-do around the world), which took our instruction and technical ability to another level. We were now teaching Taekwon-do to an internationally recognised standard and our students were meeting and surpassing the requirements of the PUMA grading examiners.
In addition, we altered our teaching of the 4-6 age range and adopted the nationally recognised Little Puma's system that was devised by PUMA. This introduced a theme-based syllabus ensuring that the children learned essential life skills (such as teamwork, co-ordination and balance) as well as the basic martial arts skills. This is a very successful system which used our Taekwon-do ethos to teach more than kicking and punching, and parents have reported noticeable increases in their children's confidence and concentration as a result.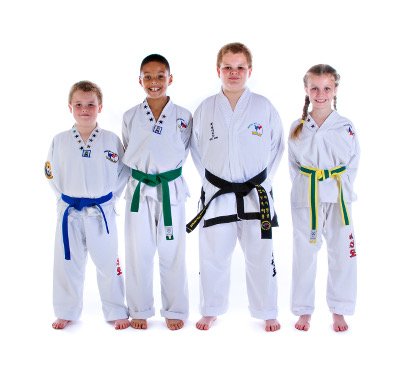 In the years that followed we had a great number of successes, both from tournaments and gradings. We developed and trained students who won English, Welsh and British titles at various weights and disciplines, and had students winning national awards in black belt grading examinations. Our list of successes continues to grow as we train more and more students to achieve their martial arts goals.
In 2011 Gravesend Taekwon-do expanded and opened a new school in Gillingham, changing its name to Gravesend & Medway Martial Arts and covering the Strood, Rochester, Chatham, Gillingham and the surrounding Medway areas. We run successful Taekwon-do and Little Puma classes there which gives all students from both Gravesend and Gillingham a greater number of classes at which to train.
We also started running Kickboxing classes for the first time, pulling together our kicking expertise from the Taekwon-do training with the boxing skills that our chief instructor, David Harper, learned from his time boxing in London. The kickboxing programme follows the PUMA kickboxing syllabus and focusses on skills and technique in addition to the fitness and workout that many other kickboxing classes offer, and is a great extension for students who train in Taekwon-do as well as a stand-alone class for those who don't.
Now called Harper Martial Arts, we continue to be one of the areas premier martial arts schools and take pride in offering completely professional service whilst continuing to be great value for money.
---
Mr David Harper, 6th Dan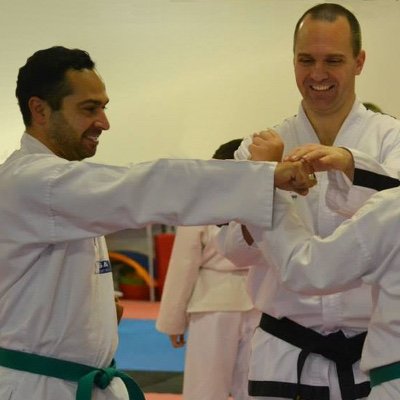 All our classes are taught and overseen by our school owner and instructor, David Harper. David has been studying Taekwon-do since 1991, initially training with the TAGB club in Andover, Hampshire. During his time studying at university in Southampton he continued his Taekwon-do training, achieving his first Dan (degree) black belt in 1995 and 2nd Dan in 1998.
David moved to Gravesend in 1998 and trained under Master Frank Murphy, where he was quickly introduced to the role of class instructor and was promoted to 3rd Dan in 2000. David was always regarded as technically proficient but it was Master Murphy who realised David's potential as a competitive fighter, and for the three years between 2000 - 2002 David was part of Master Murphy's team at the prestigious Clash Of The Titans event run by the Martial Arts Illustrated magazine. The pinnacle of this period was when David was awarded the Best Fighter prize at the 2001 event.
David successfully graded to 4th Dan under Master Murphy in 2003, the year Gravesend Taekwon-do was founded.
Upon joining PUMA in 2004 David was selected the PUMA national team, fighting in a couple of international events before having scale back his competition commitments to concentrate on his family.
In 2008 David was invited to grade for his 5th Dan under PUMA, a grading he passed with Distinction, achieving the national award for best grading in the process. This was a great source of satisfaction for David as the standards of PUMA are high, so to receive the award was a great honour.
David made a comeback to competition at the age of 36 and has since picked up numerous English, British and PUMA Open titles. He still competes today, although he now gets far more satisfaction from seeing his students perform well.
David was invited to take his 6th Dan grading by PUMA in 2014, which he successfully passed with Credit.
David now spends much of his time teaching Taekwon-do to the next generation of students, and takes great pride in their development, both in Taekwon-do and in life. He strives to be a positive role model for his students and finds nothing more satisfying than when they achieve their goals, whether they be martial arts achievements (gradings, competitions, etc) or outside of martial arts completely.